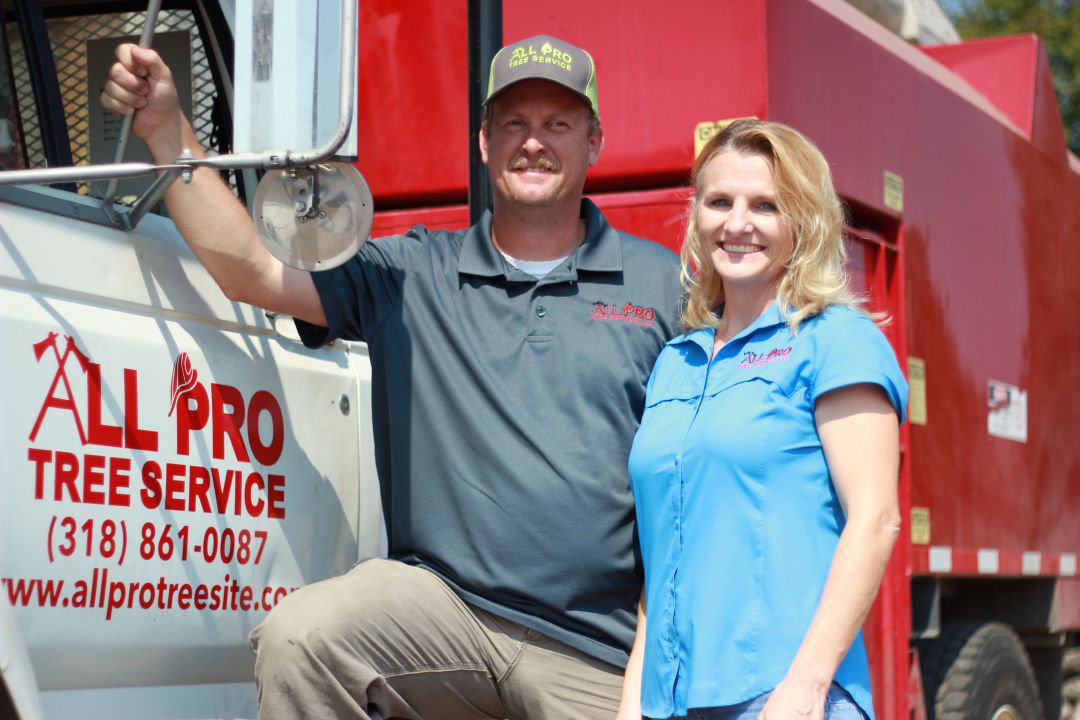 All Pro Tree Service, LLC is a locally owned and operated tree service company servicing the Shreveport, Bossier City and Northwest Louisiana area. All jobs, big or small, are handled with the utmost professional and timely care. We offer:
Tree Removal
Tree Pruning / Tree Trimming
Lawn Friendly Stump Removal (Backyard Stumps OK)
Storm Clean-up
24-hour Emergency Service
Crane Work
Firewood
All Pro Tree Service, LLC is fully licensed and insured for your protection. We have Louisiana State Licensed Arborists on staff to ensure your work is in compliance with the best horticultural standards, and we are not happy until you are. Whether it is tree removal or tree trimming, we are here to service your needs.